SPACEXXX IS PAVING THE FUTURE OF SPACE EXPLORTION WITH ADVANCED SPACECRAFT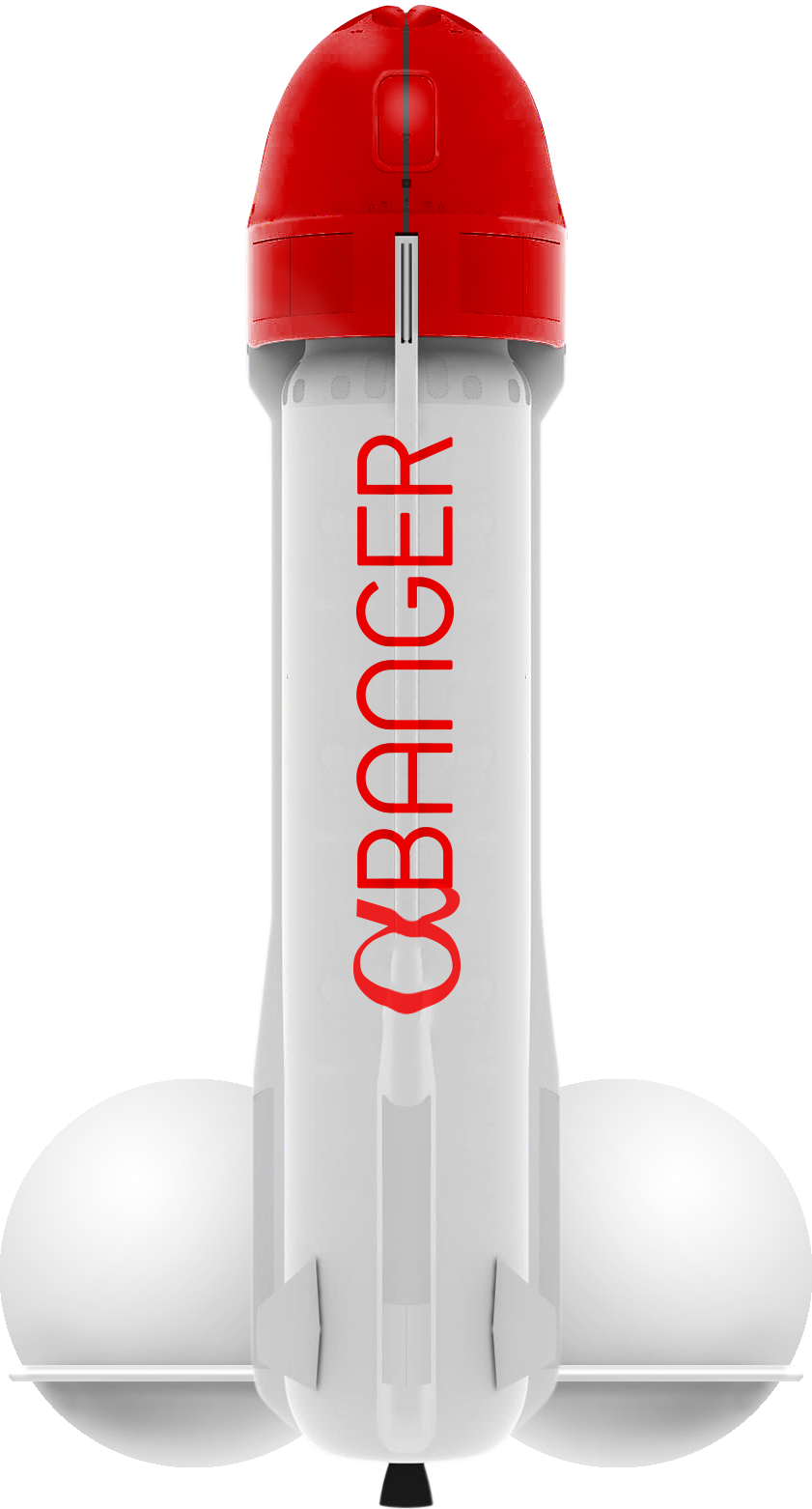 αBANGER 69
A two-stage carrier rocket, designed and manufactured by the American company VR Bangers as part of the SpaceXXX project. The rocket's primary functions are to carry cargoes into orbit, as well as perform both unmanned and manned missions to the International Space Station, and within deep space – including interplanetary journeys. The rocket is driven by a mixture of convertible oxygen (COX) and distilled petrol (DP-1), currently being the only vessel in the world capable of reaching alien planets. Like the previous 68 versions of the αBANGER rocket, it uses engines powered by some light and highly toxic halogens called F4P (fluorine for power) – manufactured by VR Bangers' proprietary technology in an off-campus facility.
FAT LOAD
Its second stage is a much longer and protruding part of the rocket, which ends with a specially designed cabin for transporting materials and personnel. Its cell is powered by a single motor in a version adapted for vacuum (called F4P Vacuum). The engine produces 445 kN in outer space and has two igniters that allow the mechanism to resume operation at any moment. Its nominal working time is 345 seconds, which, at the incredible speed achieved by the rocket, is a value sufficient for interplanetary travels within the Earth's solar system. The engine has the ability to regulate the thrust during operations within the range of 60% to 100%. This feature is essential for adjusting the tension and power of "sucking" the fuel to the bottom of the rocket, to "ejaculate" it later for acceleration purposes – to its top side and back. The stage is equipped with a Reactive Automotive Propelling System (called R.A.P.E.), consisting of four D1LD0 motors driven by a mixture of monomethyl hydrazine and dinitrogen tetroxide, with 400 N each.
REPEAT PENETRATION
The first stage of the rocket is powered by twelve F4P engines – equally distributed on the sides of the rocket to ensure a better balance – giving a total thrust power of 4.94 MN. Nominal operation time of the engines is 170 seconds, which enables the module to be repeatedly launched into orbit.
thrust at sea level

8,607 kN

1,212,000 lbf
thrust in vacuum

6,553 kN

1,476,500 lbf
thrust

734 kN

210,000 lbf
The walls and dome of the fuel tank are made of a silver alloy (Ag) after treatment with liquid nitrogen (N) and aluminum (Al) – also called an A-N-AL compound in short. The connection between the steps is made of carbon fiber together with the aluminum core. The separation system consists of pneumatic pushers, capable of thrusting the mechanism even through the narrowest structures on the surface of foreign planets.
technical overview
mass

365,054 kg

1,101,550 lb
payload to

leo

11,660 kg

40,375 lb
payload to

mars

3,576 kg

7,221 lb
payload to

gto

9,700

16,500 lb
The entire rocket has a height of 66.6 m and a diameter of 6.9 m (at the thickest part). It is capable of delivering loads of up to 10 tons to a low orbit around the Earth (about 200 km), and about 2.4 tons to its geostationary orbit. All final takeoffs are taking place from the cosmodrome at Cape Canaveral in the USA.
Experiments with the previous versions of the rocket (αBANGER 1 to 68) led to the creation of a final model, which enabled the currently achieved controlled recovery of the first stage of the rocket after reaching a foreign planet. Until now, it has not been successfully accomplished by any other company or the space agency. The lower part of the rocket is equipped with folding "legs" (supports) that "spread" in front of the astronaut, allowing vertical landing and ensuring stability during movements in both open and confined spaces.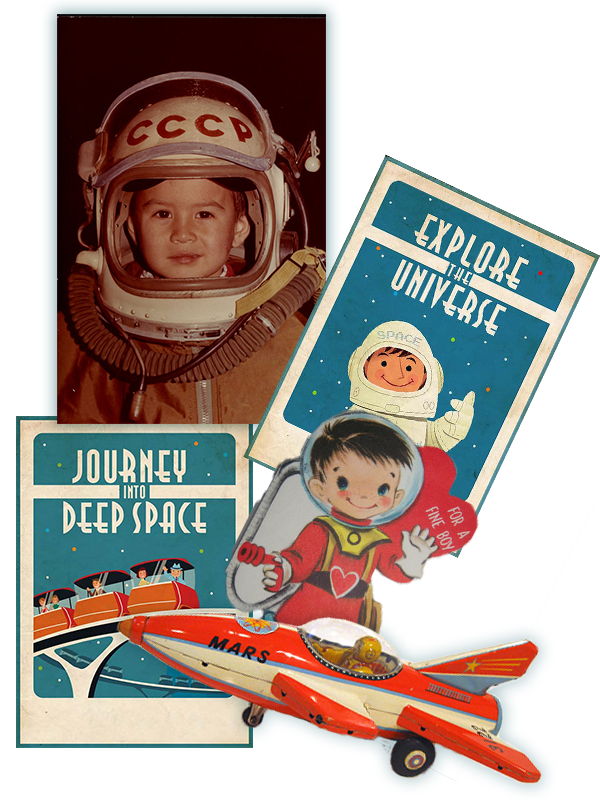 It All Started With a Dream
As a young boy, growing up in Chernobyl, USSR, SpaceXXX founder and CEO, Daniel Abramovich, dreamed of being a cosmonaut. It wasn't an easy dream for a poor farm boy, especially after the catastrophic nuclear meltdown.
Daniel was separated from his father, Roman Abramovich, then the owner of his first pig farm in Pripyat, and mother, Olga, following the disaster. He survived for 8 months by collecting irradiated scrap metals for the reconstruction process and for forging weapons and traps to protect against the severely mutated reactor workers who had turned cannibalistic.
Following official disaster recovery efforts by the USSR, Daniel was reunited with his family, but his penchant for mischief hadn't left him. He was frequently caught stealing copper piping and scraps from the neighbors, as well as syphoning gasoline, which was in short supply, for his first rocket, the αBanger Mach 1.
A neighbor, Dura, said he was so clever he would steal the pipes out of the ground in winter, when they were usually frozen, so people wouldn't realize they were gone until Spring.
His technological achievements led to the formation of SpaceXXX in 2016 to fulfill his dream of being the first to reach Mars.
SpaceXXX Is Born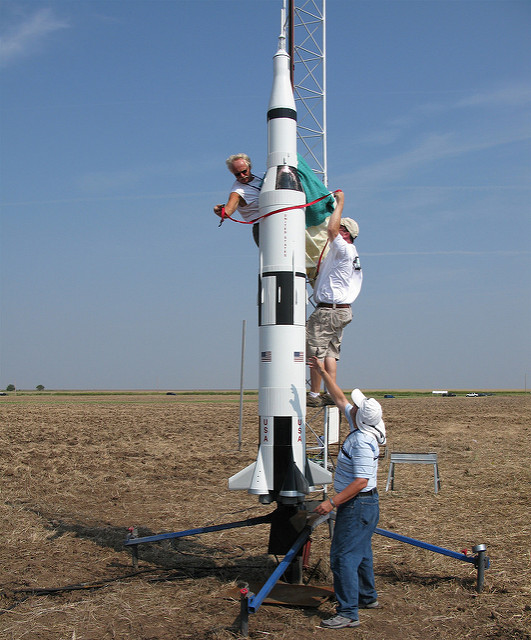 Making History
Daniel may have eventually settled in the United States, working on high level advancements in the technology sector, but he was still a country boy at heart. He bought a small, 1000 acre farm in Hemet, California as a weekend home.
It was here that SpaceXXX was born. Utilizing funding from his successful Virtual Reality Porn company, VR Bangers, and private funding from teens friend and mentor, Vladislav Putin, Daniel continued construction of αBanger rocket prototypes and had several unsuccessful launches.
After 68 iterations, Daniel was not deterred and took up the mantra "the 69th time is the charm." The αBanger 69 rocket is the first capable of interstellar travel and, joining the private space race, the SpaceXXX project is set to be the first to send a manned mission to Mars, years ahead of competitor Elon Musk's SpaceX program.
Set to launch April of 2019, following the successful launch of the company mannequin and mascot, Fred, on a mission to Mars, SpaceXXX plans to be the first to esplore the Mars landscape and lay the groundwork for future Mars colonies.
Disclaimer: "SpaceXXX uses facts that don't exist and relies more on imagination than the truth. In fact, there is likely no truth at all in what you will read here. All of our articles are basically a crock of doody and should be considered satirical whimsies. All people, places, names and images should be considered fictitious or fictitious representations. We make no representations or warranties of any kind, express or implied, about the completeness, accuracy, reliability, suitability or availability with respect to the website or the information, products, services, or related graphics contained on the website for any purpose. Any reliance you place on such information is therefore strictly at your own risk."